RECOVER Massage Gun
Give your body the best chance to recover and destress with our new compact and dynamic precision massage gun.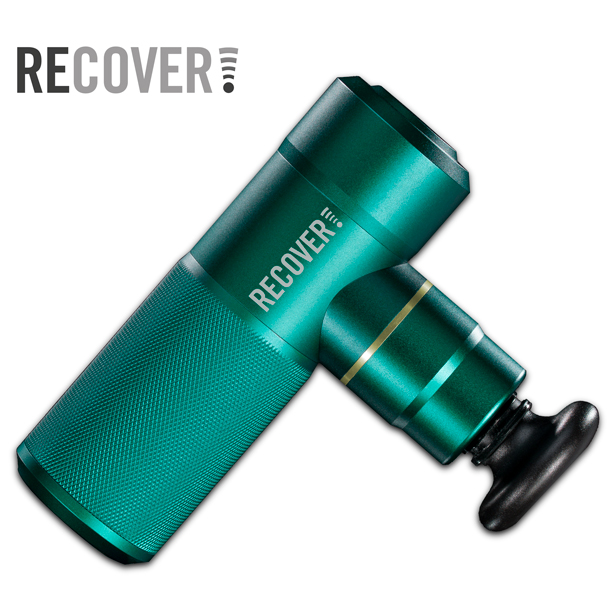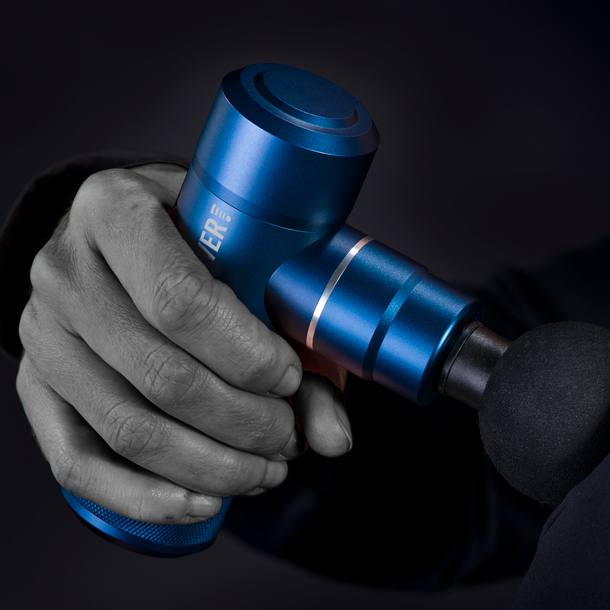 What is the Recover massage gun?
Our NEW Recover Massage Gun is for everyone, providing instant targeted massage anytime, anywhere, at the gym, work, home and even on the go.
Perfect, compact, powerful, portable and whisper quiet. It is perfect for work out recovery at the gym or to help reduce levels of stress at home or work.
Brought to life with Extensive Features
4 Percussion Speeds
4 Attachment Heads
1800 rpm to 3600 rpm
Rechargeable Battery
Good texture grip
1 Finger Touch Controls
Whisper Quiet
Aircraft Grade Aluminium
Pocket Portable
Long Battery Life
USB Charger
Light weight – 550g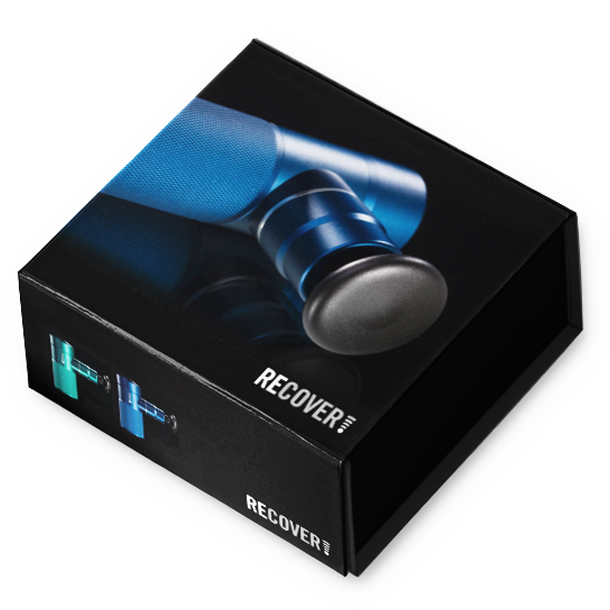 Why you will love the Recover massage gun
Helps relieve muscle tension, soreness and stiffness
Stimulates blood flow
Helps Increase range of motion
Provides temporary pain relief
Helps reduce levels of stress and anxiety
Provides a feeling of wellbeing
Target problem areas
Lightweight and portable
Enjoy an enhanced massage experience
You are in control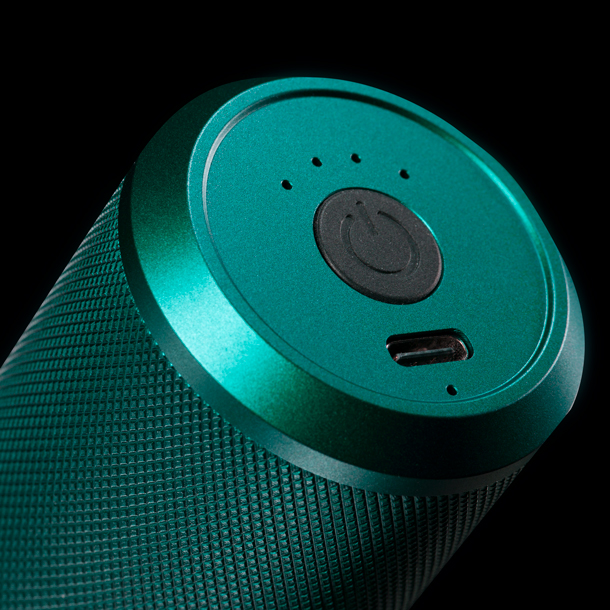 Finger Touch Control
Super easy to use, with a one finger touch control that is used to turn it on/off and increase/decrease the pressure based on your individual requirements.
It comes complete with 4 Attachment Heads
Text Round Head – for large muscle groups
U Shape Head – for neck, spine and heel
Conical Head – for deep tissue massage
Flat Head – Covers multiple areas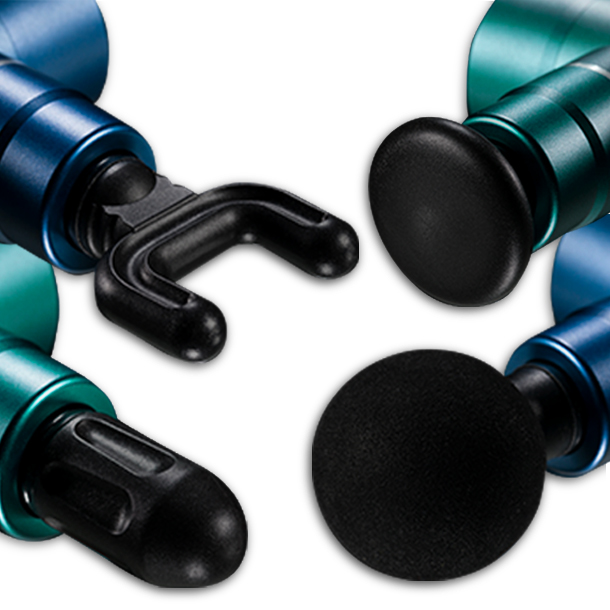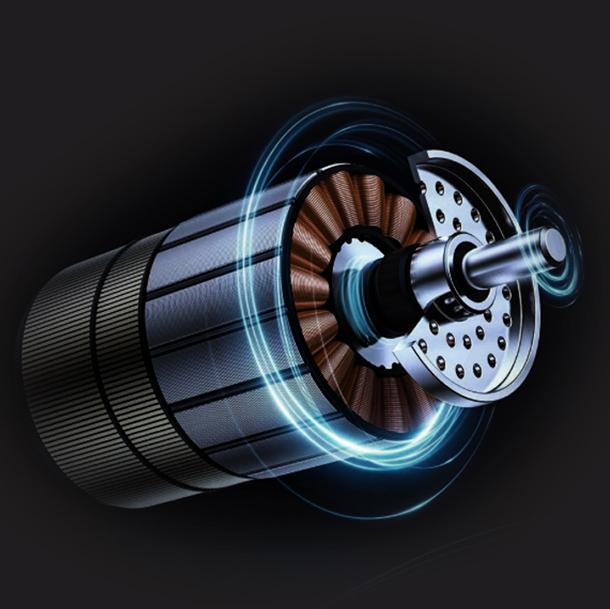 Powerful High-Torque Brushless Motor
Just because the precision massage gun is small and compact, doesn't meant that it does not deliver outstanding power! In fact, it provides a comparable experience to the much larger products.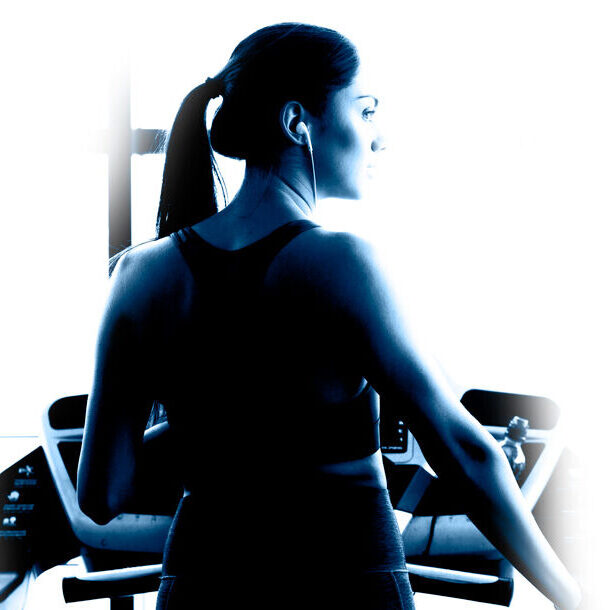 Gym Retail Opportunity
The Recover Massage Gun is also available to gyms for retail to members.
hear 
from an expert
Martin Davies is the founder of Teach Me Physio. As well as running a successful education business for other physiotherapists, he has worked at numerous world class sporting events, these include London 2012 Olympic Games, 2014 Commonwealth Games, 2015 European Games, 2016 World Games, 2017 and 2018 World Athletics Championships.
"I have worked with Olympic athletes over many years and there is no doubt that the new Recover Massage Gun is an exceptional tool that aids recovery and helps keep your body in peak condition."